Ho Ho HOLY SHIT! How is it December already?! I feel like I've just started preparing for my Holiday Market season and here we are and it's December 9th already!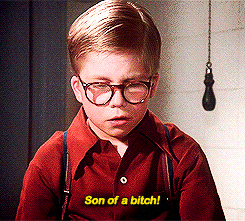 Being a product-based business, I'm well aware of the focus placed on the Holidays and mass consumerism. I'm still feeling the whiplash of all the Black Friday emails delivered to my inbox this past week. What used to be a huge one-day shopping event has been stretched out to nearly a week-long marathon. (I chose to avoid Black Friday all together this year. I definitely don't relish at the idea of planning massive amounts of extra work for myself when I'm already overextended and really just needed a day to recharge. And besides, I strive to give ya'll great prices year-round, not just a few times a year.)
I would never want to be so caught up in selling, that I forgot that I'm here to serve and offer assistance. Yeah, at the end of the day I need to make a living too, but if I'm doing it at the expense of my people, then I'm not doing what I'm here for. 
So I wanted to create a High Vibe Gift Guide for ya'll in case anyone needs some #giftspo for some amazing intentional and high vibe gifts from amazing heart-centred businesses that are near and dear to my heart.
Here's 7 high vibe gift ideas from a few of my fav humans:
1.
How heckin cute are these Yule Ornaments from my buds Aimee & Steph from Earth Potion Apothecary?! 
They also have an amazing selection of soaps and bath products (I loooove their Sacred Bath Salts. Some of ya'll got a sample in your most recent Trunk Show Order!) Crystal infused goodies and the most magical teas! They're all done their Holiday Market Tour but you can find their goodies at:
And so much more!!
2.
Pretty much anything from my bud Cassie at
Lady Green
. But I am a little partial to these Beeswax Crystal Point Candles that she makes!
3.
Zenfire Pottery
 in St Mary's is just a short drive from Stratford, and Angela makes some of my absolute favourite pottery! My day always starts off with a big ole mug of coffee or tea in my fav Zenfire Pottery mug.
Angela also has the cutest little boutique in her studio! She stocks some of my most popular Desiree Dawn Designs pieces, has my fav incense ever from
The Wolf and The Hawk
, and is chalked full of bath and body products, other jewellery artisans, and lots of eco-friendly and zero waste products! AND she does classes and workshops too!!
4.
I think handmade gifts are pretty awesome! I'm a pretty crafty bitch myself (incase you didn't notice 😅) so I wanted to make it super easy for ya'll to give handmade this year, so I created a
DIY bracelet kit
for those of you who can't make it out to my workshops! Each kit has enough beads for most people to create TWO bracelets!
I have four different themes for you to choose from, and I even created a video tutorial to help you out! (Don't judge me on the video, I am NOT a YouTuber. I just make pretty things and play with rocks all day, but I really wanted to make it as easy as possible for you all to use your kit!)
5.
I love gifting experiences, especially from my gifted friends, it's hard for me to imagine who wouldn't want to receive a wonderful reading as a gift! My friend Delia over at
Spirit Bear Rising
has been such a huge part of my journey. I've worked with her in her soul mentorship sessions, I've had numerous readings, and most recently attended a weekend retreat that she co-facilitated. She's one of my most favourite humans and I just can't say enough about her! She still may have a few spaces left for
readings
this year, but if not I'm sure you can always book something for in the New Year!
6.
I can't say enough about these amazing high vibe reclaimed wood watches by Dana and Jeff over at
Revival by Martin and Co.
I've been drooling over them for well over a year when I first came across them at a market we were all working. If I would have known what amazing energy these magical watches contained I would have got one right away! I don't usually wear watches because that takes away room on my arm for crystals..and you know...who needs to know the time when you have crystals up to your elbow right?!...priorities.. But Dana and Jeff put their magic into their watches the way I put my magic into my jewels and now I wear a little less on my stack so I can keep this amazing watch on my wrist at all times.
All of their pieces are truly amazing, but the
Purity Watch
from the Intention collection is my absolute fav!! It was c
reated to inspire clarity of mind and purity of heart. This healing watch encourages us to be open and receptive so that we can hear our 
inner voice
, follow our 
intuition
and become more pure and true to ourselves. Some of my key core values for sure!
AND they donate $50 from each purchase to Wateraid Canada 
to help bring safe clean water to mothers and children in Tanzania.
Talk about gifts that give! 
7.
Sarah over at
The Faerie Hollow
 creates so many whimsical and magical items! Right now I am I especially loving her stained glass art! Check out how gorgeous these pieces are! I could ogle them for days! 
I hope ya'll enjoy this gift guide and it gives you some great high vibe giftspo if you still have shopping to do! Like I said, these are all humans that are near and dear to my heart, I love them and their amazing products/services, and I would never suggest something that I don't 100000% already believe in myself!
Happy High Vibe Holiday Everyone!
May your vibes be so damn high that you shift the entire frequency of the room when you walk in. 
xoxo
Desiree
PS...
If you are looking to do some last-minute Holiday Shopping I would be honoured if you'd check out my High Vibe Holiday Pop Up at The Corky Couple you can find the event page right here!
I'm going to have some awesome door prizes, raffle items (100% of the raffle proceeds going to Optimism Place) a DIY bracelet bar, my entire inventory (or what's left of it 🙄), crack your own geodes, and free crystals with every purchase!
Admission is free, but I am collecting donations for Optimism Place, so if you are able I'd love it if you'd be kind enough to bring an item to donate. You can check out their Christmas List here. Every person who comes in gets a ticket for a chance to win a door prize, and every $10 spent with me gets you an additional door prize ticket. I'll be posting photos of all the raffle items and door prizes soon. Lots of chances to win some fabulous high vibe prizes!
The Corky Couple is also offering $10 off a batch of wine when made in-store with a DDD purchase to sweeten the deal!
Hope to see you all there!